We interrupt this week's regularly scheduled Wilde Friday to make you aware of something awesome that's being shown on PBS tonight and the next several Fridays.  The Hollow Crown collects several of Shakespeare's history plays, Richard II, Henry IV, Parts 1 and 2, and Henry V into one continuous miniseries.  Ben Whishaw (Skyfall's Q) plays Richard II (which was shown last Friday; it was perfection, as demonstrated by the fact that he won the 2013 Best Leading Actor BAFTA for the role), and Jeremy Irons and Tom Hiddleston play Henry IV and the eventual Henry V, respectively.  I have been excited for this since I heard about it and the supporting cast is equally amazing (e.g., David Suchet, Sir Patrick Stewart, Julie Walters, Michelle Dockery, etc. etc.).  See Hiddles giving a preview of the series below:
No, seriously, check out this party animal. Oh, Hal.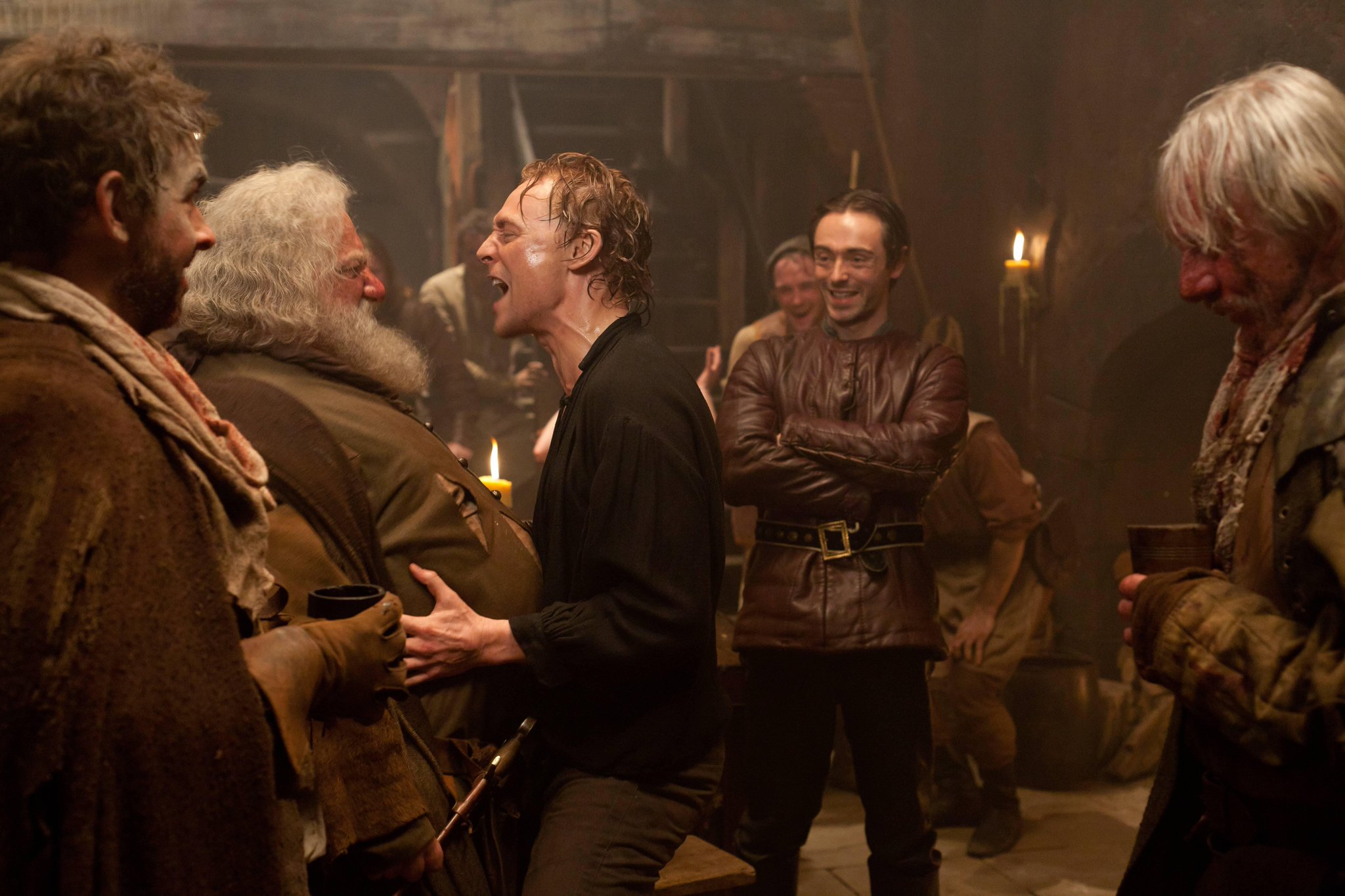 You can also buy the DVDs of the complete series on Amazon here (US version linked; I imagine other regions are also available). I'd also advise following Great Performances and Hollow Crown Fans on Twitter. Today's Hollow Crown Twitter fun has included tweeting Henry IV, Part 1 quotes with the hashtag #HollowCrownPBS because of all the reasons.
Hal totes thinks it's a gas! Will you be joining me for tea and intrigue of the realm tonight (because that's how we roll on Fridays here at the Vicky A's: hot tea, hot actors, and PBS. Awwww yisssssssssss.)? Happy Friday, lovelies!